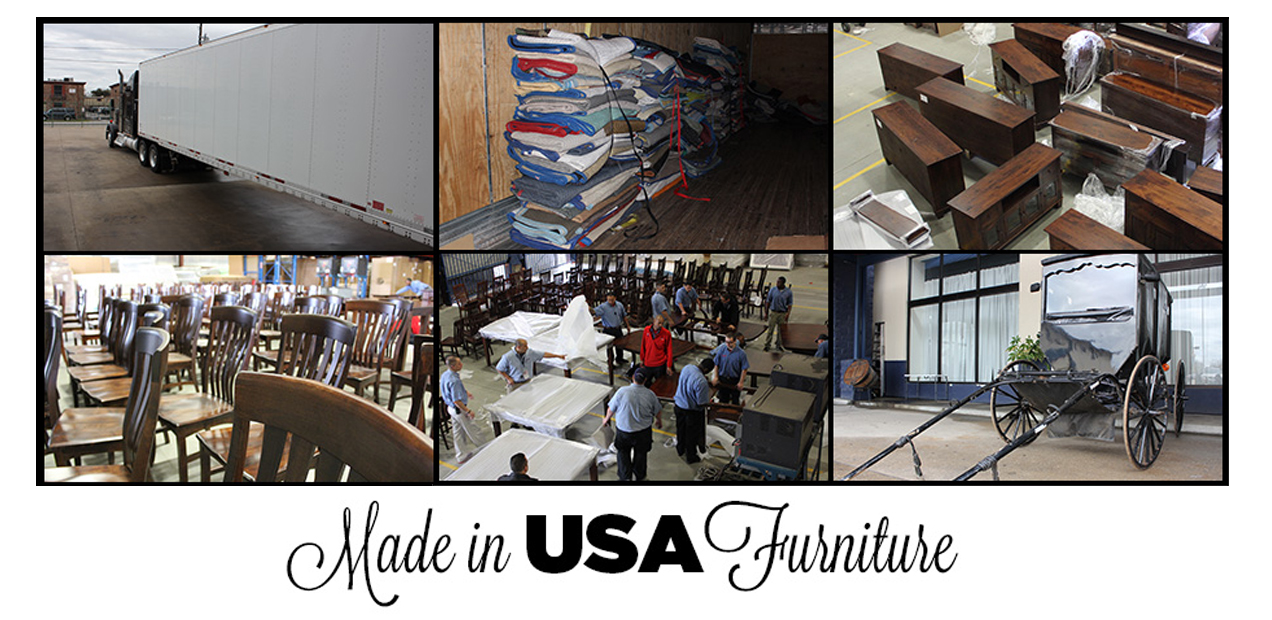 Today a new shipment of solid wood furniture came into Gallery Furniture from American craftsmen and craftswomen in the heartland of America.
Solid wood tables, chairs, sideboards, buffets, and more were greeted by "ooh"s and "ahh"s as the staff of Gallery Furniture inspected this new solid wood furniture.Also, bedroom furniture arrived that is solid wood, beautiful, and Made in USA.
This solid wood furniture supports jobs for Americans as well as being of insurmountable quality.
It even comes blanket wrapped – NO cardboard, plastic, or styrofoam.Consequently, the blankets get reused hundreds of times and no trash is handed off to the landfill.
Solid wood furniture is genuine, real, long-lasting, and stunning.Today is a great day for you and your family to see, touch, and sit on the comfort of this Made in USA solid wood furniture.Solid wood furniture at Gallery Furniture is on sale TODAY and ready to be delivered to your Houston home TONIGHT.
Imagine the memories and joy you'll receive from this all natural product over the next decade. Solid wood furniture will create family heirlooms – representations of every good time and great memory.
Built to last, this solid wood Made in USA product is available for sale TODAY at Gallery Furniture.
Buy today – in your Texas home tonight.
Gallery Furniture Solid Wood – reliable and American made – just like you!