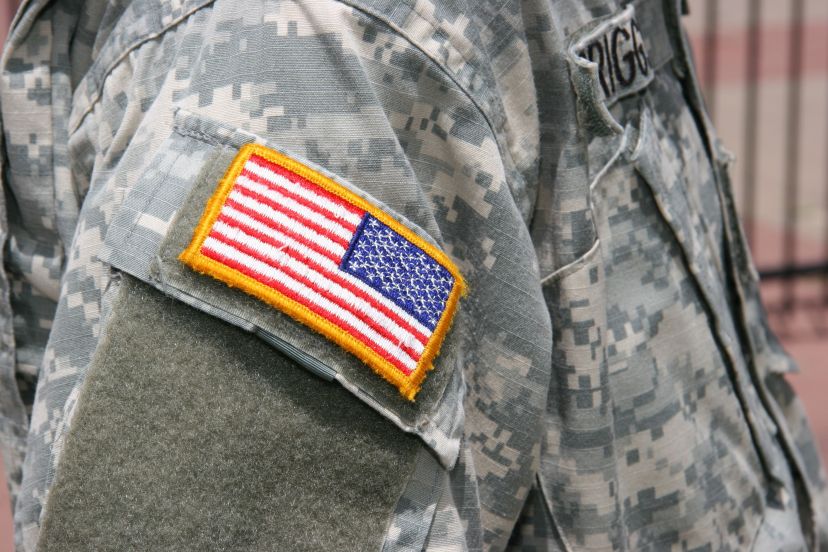 With all the sacrifices our veterans have made to serve and protect our country, they more than deserve high-quality sleep.
Cognitive behavioral therapy (CBT-I) could be the answer for many of service men and women with insomnia, according to new research. The American Academy of Sleep Medicine reports that this is the first study to demonstrate the success of CBT-I in reducing insomnia in veterans, which is also associated with reducing suicidal thoughts.
405 veterans (mostly men with an average age of 52 years old) who had been diagnosed with insomnia were treated with CBT-I in both primary care and mental health settings. Approximately 83% of the veterans reported experiencing conflict during their time of service, including some who'd served in Vietnam or in Afghanistan or Iraq.
The results showed that up to six sessions of CBT-I lead veterans to experiences a 33% decrease in suicidal thoughts, with the severity of insomnia also decreasing at the same time.
"Chronic insomnia is especially common among veterans who have put their lives at risk in service to our country," said American Academy of Sleep Medicine President Dr. Timothy Morgenthaler. "This study emphasizes that effectively treating insomnia can be life-changing and potentially life-saving for veterans who may be struggling with problems such as depression, suicidal thoughts and post-traumatic stress disorder."
While you can learn more about the detailed study results in the published February issue of the journal Sleep, this isn't the first time researchers have taken a look at the sleep of active military personnel and veterans.
In 2013, a published study revealed hat military personnel who have severe sleeping problems before being deployed are at increased risk for developing depression, anxiety, and post-traumatic stress disorder (PTSD) when they return home.
If you suspect that yourself or any of your loved ones is struggling to receive proper sleep, don't hesitate speaking a licensed physician. With all the knowledge we've gained regarding sleep over the years, doctors recognize its importance and want to see you protecting and improving your health.