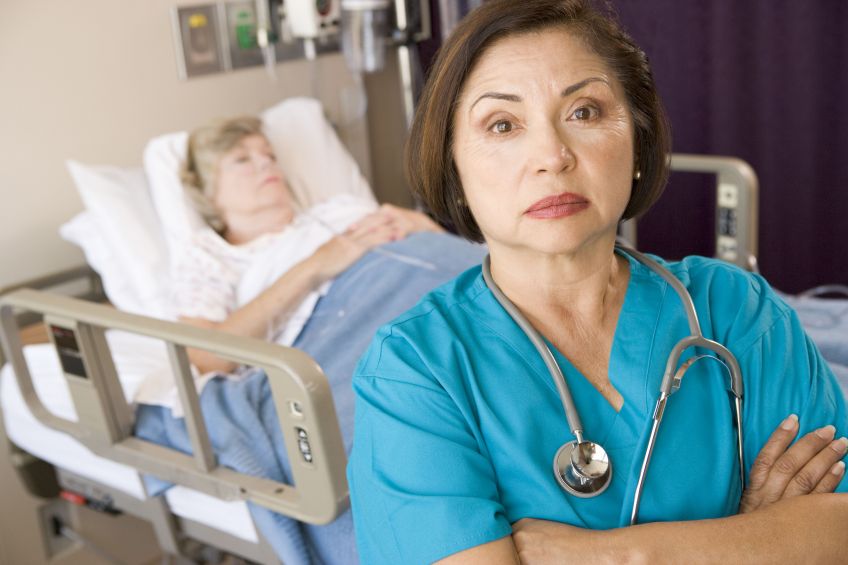 Sleep issues aren't new to those who work in health care, but a new study suggests that insomnia may significantly impact the treatment of their patients.
Published online in the journal Sleep, lead study author Dr. Venkatesh Basappa Krishnamurthy and his team found that the sleep disorder decreases empathy health care workers feel toward their patients, and could lead to detrimental outcomes and dangerous medical errors.
Characterized by difficulty falling asleep, trouble staying asleep, waking up too early and/or not feeling refreshed upon waking up, the American Academy of Sleep Medicine reports that chronic insomnia affects 10% of adults in our nation.
A total of 97 healthcare workers were used in the study, including but not limited to lab technicians, nurses, nurse assistants, physicians, residents, radiology technicians and pharmacists. All of the participants had been recruited from Henry Ford Health System.
To measure empathy, the research team relied on the Interpersonal Reactivity Index (IRI), which takes a look at four subscales—empathic concern, perspective-taking, personal distress and fantasy. Additionally, the presence and severity of insomnia was measured using the recognized standard Insomnia Severity Index.
Registered as Poster 285 "Insomnia Affects Empathy in Health Care Workers," the study was also presented at SLEEP 2015 in Seattle, Washington this month. The annual meeting featured around 1,200 other incredible presentations highlighting the latest, groundbreaking findings in sleep medicine.
Insomnia has been linked to many serious health risks, including heart disease, diabetes, hypertension, and even an earlier death. If you are regularly experiencing any type of sleep issues, share your concerns with your licensed physician as soon as possible. You deserve all the benefits that come with a good night's sleep!