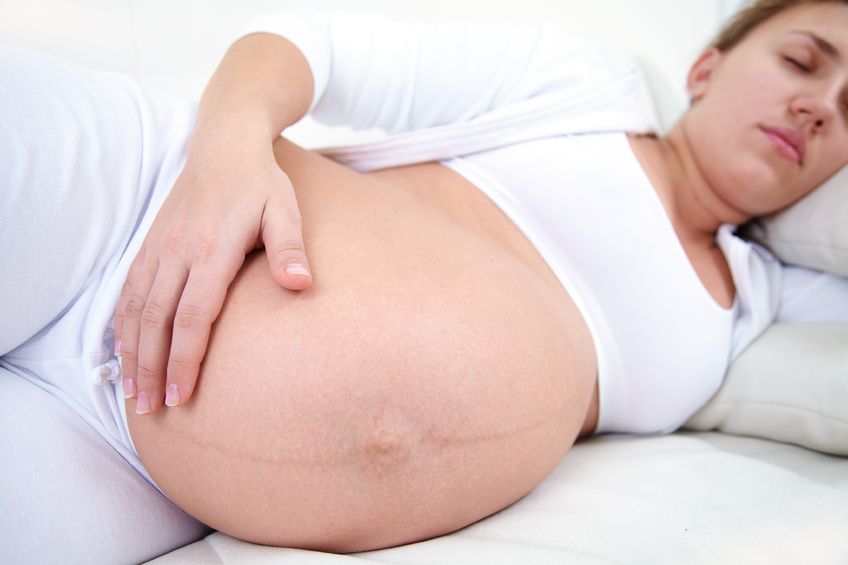 Obstructive sleep apnea (OSA) is a chronic sleep disorder that is affecting many communities all across the world, including women preparing to give birth. According to new research that was presented over the weekend at the Endocrine Society's annual meeting, researchers in Thailand have found that OSA is significant present in obese, pregnant women with gestational diabetes, even when their diabetes is controlled by a special diet.
The U.S. Centers for Disease Control and Prevention estimates that nearly 10% of pregnant women develop gestational diabetes, serious condition characterized by high blood sugar levels with the development of diabetes that was not present before pregnancy. It usually occurs among women who are overweight or obese and is commonly controlled with diet and exercise.
OSA, a sleep disorder in which a person stops breathing multiple times during sleep, has been linked to multiple serious health risks, including Type 2 diabetes, heart disease and a weaken immune system.
Researchers monitored 25 women who were between 24 and 34 weeks pregnant, with diet-controlled gestational diabetes. They were also considered obese according to the World Health Organization's guidelines before their pregnancy.
Each participant wore U.S. FDA-approved home monitoring device overnight, which was designed to diagnose OSA by measuring the changing amounts of oxygen in the blood as they slept.
Of the 56% of participants who were found to have OSA, lower oxygen blood levels were linked with more daytime sleepiness and higher blood sugar levels on the fasting blood glucose test.
While the researchers were unable to find a cause for the prevalence of OSA among their participants or whether OSA causes gestational diabetes or vice versa, lead study investigator Dr. Sirimon Reutrakul of Mahidol University in Bangkok, Thailand says that lower oxygen levels can lead to impaired glucose metabolism as demonstrated by other studies.
"OSA may be an important co-morbidity [co-existing illness] in women with gestational diabetes mellitus," explained Dr. Reutrakul. "Our results will have to be confirmed in a larger study but potentially have an impact for patient care."