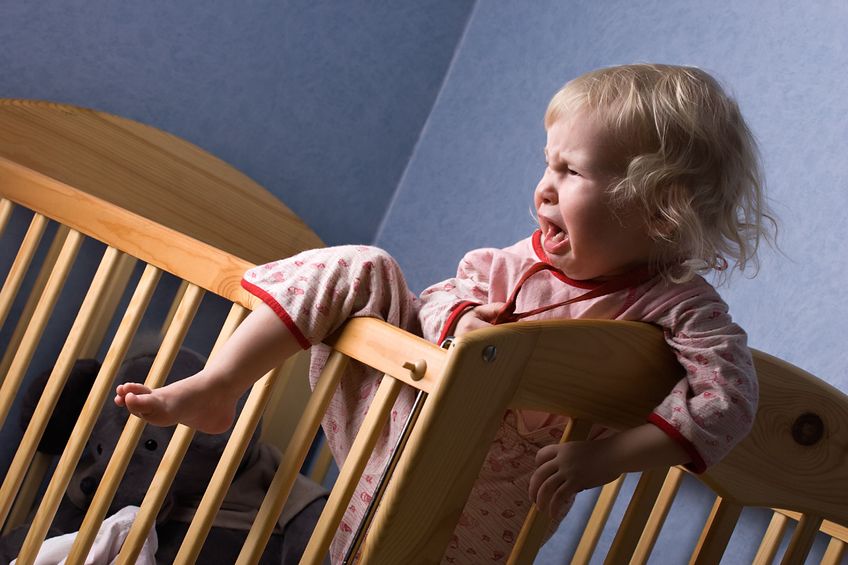 According to new research, toddlers experiencing sleep issues are at an increased risk for behavioral and emotional issues at both 18 months and age 5.
Conducted by researchers from the Norwegian Institute of Public Health and Uni Research Health in Bergen, Norway, the long-term study was published in JAMA Pediatrics this week.
The research team analyzed data total from 32,662 children who were enrolled in the Norwegian Mother and Child Cohort Study from 1999 to 2008, to assess the link between sleep problems and child behavior.
Mothers were asked to fill out questionnaires at 17 weeks of pregnancy, when their child turned 18 months and again when their child reached the age of 5. The questions included how often their children woke up during the night and how long they slept during day, along with some regarding emotional and behavioral problems.
Behavioral and emotional issues included depression, aggressiveness, somatic complaints, anxiety, and attention problems.
After adjusting for factors such as the mother's age, pregnancy duration, the children's gender and how many siblings they had, the results showed that the toddlers who slept 10 hours or less a day at 18 months were more likely to act out at age 5, compared the toddlers who slept 13 or more hours.
The study demonstrates a direct link between early sleep issues and behavioral issues later in life. In the near future, we may see more studies investigating this topic to put early childhood programs in place to protect our youth.
Not sure how many hours of sleep your children need for their overall well-being? Check out the recommended sleep times provided by the National Sleep Foundation to set your family up for success!