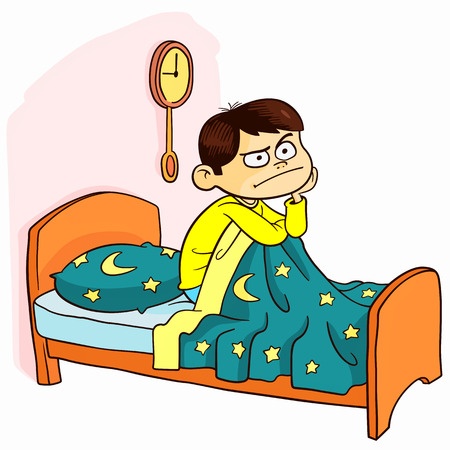 Getting the proper amount of sleep is especially important for children, but for those who suffer from psychiatric disorders, it's not easy to obtain.
Dr. John Boekamp, who is also the clinical director of the Pediatric Partial Hospital Program (PPHP) at Bradley Hospital, and his team conducted a study which found that both toddlers and preschool-aged children who are also battling a psychiatric disorder also commonly struggle to fall asleep.
The partial program is an intensive day treatment program that is centered around families with newborns or young children up to the age of 6, who also have serious behavioral, emotional or relationship disturbances.
Their goal with this study was to learn more about sleep and sleep issues among children with behavioral problems, as sleep issues may be both the cause and consequence of both poor behavioral and emotional control. "Essentially, these young children might be caught in a cycle, with sleep disruption affecting their psychiatric symptoms and psychiatric symptoms affecting their sleep-wake organization," said Boekamp.
Boekamp and his team examined 183 young children who were admitted to the partial program, checking for the presences of sleep disorders, including Sleep Onset Insomnia (SOI) and Night Waking Insomnia (NWI). 41% of the children were found to have a sleep disorder, with SOI being particularly common.
A lack of sleep for young children has been linked to daytime sleepiness, hyperactivity, aggression, attention problems, irritability, compliance issues and less optimal preschool adjustment. The most common sleep issues reported in our nation regarding children include problems going to bed, struggling to fall asleep and waking up often throughout the night.
"It is important for families to be aware of how important sleep is to the behavioral adjustment and wellbeing of young children," said Boekamp. "Sleep disorders may be unrecognized and under-diagnosed in young children, particularly when other behavioral or emotional problems are present."
Boekamp also hopes that his research will help mental health workers and parents to take a look at children's sleep patterns to ensure that they are getting the best treatment possible. You can read more about this amazing study, titled "Sleep Onset and Night Waking Insomnias in Preschoolers with Psychiatric Disorders," in the online journal Child Psychiatry & Human Development.