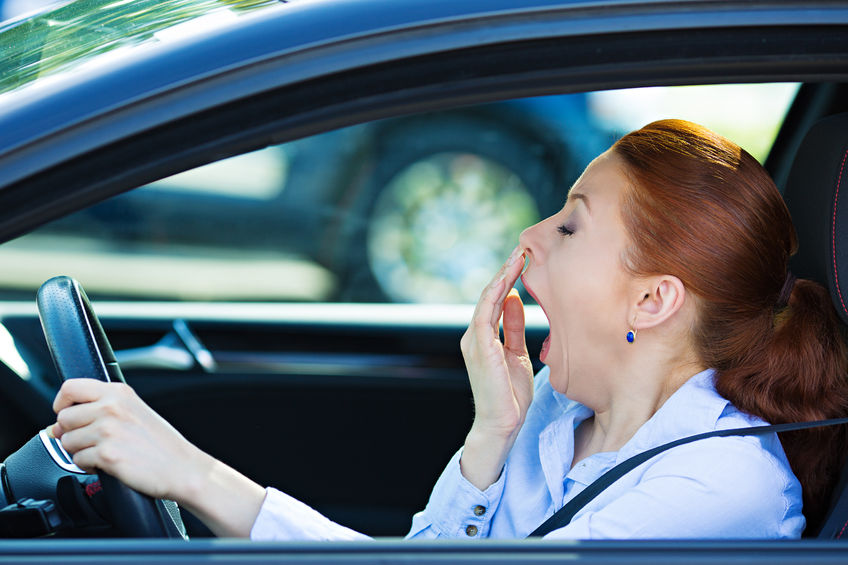 The cost of insomnia can kill you—literally. According Dr. Michael J. Breus, a world-renowned sleep expert, we should be aware of the findings of a recent study conducted by researchers in Norway, which he shared on his blog, "The Insomnia Blog."
Data was collected over a 14-year period from a total of 54,399 men and women between the ages of 20-89, who were also participants in a public health study during the years of 1995-1997. A survey was used to inquire about insomnia symptoms, including issues falling asleep, staying asleep and/or experiencing poor sleep quality. Additionally, the Norway National Cause of Death Registry was used to help identify the link between insomnia and motor vehicle accidents.
277 fatal injuries and 57 fatal motor vehicle injures occurred among the participants over the study period. Among fatal accidental injuries:
8% could have been prevented in the absence of problems falling asleep
9% could have been avoided if the person didn't have trouble staying asleep
8% could have been prevented if poor sleep quality wasn't a factor
As far as motor fatalities that could have been prevented:
34% motor vehicle deaths could have been prevented in the absence of problems falling asleep
11% of these deaths could have been avoided without the presence of problems staying asleep
10% of motor vehicle deaths could have been prevented in the absence of poor quality sleep.
How could insomnia create such accidental risks? Dr. Breus calls our attention to the results of a Canadian study which sound that people with insomnia have significant deterioration to both their episodic and attention memory. Episodic memory is critical to remember contextual details– times, places and emotions, while a lack of attention may be contributing to the risk of obtaining an injury or dying in an accident.
You aren't alone in your struggle to obtain high-quality snooze. Approximately one-third of adults are battling insomnia symptoms, increasing their risk of serious health conditions, motor vehicle accidents, and an earlier death.
Speak with your licensed physician or sleep specialist insomnia treatment options, including cognitive behavioral therapy. This drug-free treatment has proven to be effective in the long term and is being implemented in our U.S military.