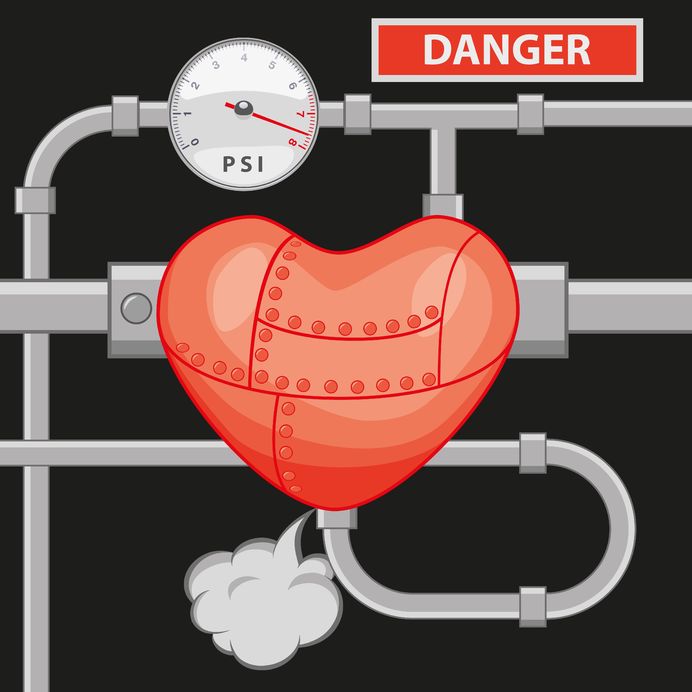 Shortening your sleep could be raising your blood pressure at night, say Mayo Clinic researchers. Data on their small study was presented this month at the American College of Cardiology's 64th Annual Scientific Session, and the results have caught our attention.
The research team enrolled 8 healthy participants between the ages of 19 and 36, for 16 days the participants became in-patients, sleeping regularly the first 4 nights, followed by 9 days of either sleep deprivation (4 hours of sleep) or more normal sleep (9 hours of sleep), and then were allowed 3 days of recovery sleep time.
As the participants' blood pressure was monitored regularly, the researchers were able to compare restricted sleep to normal sleep. The results revealed an average blood pressure of 115/64 with sleep deprivation, versus 105/57 during a full night's sleep.
Additional findings were also noted, including the elevated heart rate that sleep restriction causes, and its ability to hold back the expected reduced blood pressure that should occur as we snooze.
"We know high blood pressure, particularly during the night, is one of the major risk factors for heart disease, and Americans typically do not get enough sleep," says lead study author Dr. Naima Covassin. "For the first time, we demonstrated that insufficient sleep causes increases in nighttime blood pressure and dampens nocturnal blood pressure dipping by using a controlled study that mimics the sleep loss experienced by many people."
The importance of proper sleep cannot be stressed enough.  Shortened sleep has been linked to heart disease, diabetes, automobile accidents, dementia and even an earlier death. Find out how long the National Sleep Foundation says each member of your family should sleep every night by clicking here!